Are you worried about how long your members or customers will love you? If not, maybe you should be.
We all want to believe that our value proposition is so wonderful that people who join will stay with us forever. Ah yes, the elusive 100% retention rate!
But the reality is no organization has 100% retention and most organizations experience retention rates that offer significant room for improvement.
One tactic for improvement—automatic renewal—might be what you need to get more of those people to stick around.
So what is the magic of auto-renewal? 
It seems pretty obvious: it lowers friction, provides convenience and basically makes your renewal management job easier.
Auto-renewal can be a significant booster to your annual renewal rate because it does not require the consumer/member to make a conscious decision each year ("to renew or not to renew…that is the question!" no longer exists).
It is not unusual to see auto-renewal rates 10 to 15 percentage points higher than your average annual renewal rate for people NOT participating in an auto-renewal option.
Now THAT probably got your attention!
But beware: In addition to having the positive impact mentioned above, the auto-renewal option can pose a few challenges that come with those improved metrics.
---
We also have this article in video format.  Here is a short excerpt of the full presentation.


---
With every opportunity there comes a challenge (or two)
Before you take that 10-to-15 percentage point renewal improvement to the bank, consider some of the challenges of implementing an auto-renewal program (and how to be prepared for them):
Enrollment
This is a checkbox on a renewal form or online renewal. Something like…
Yes. I would like to put my membership/purchase on automatic renewal using this payment method.
However, consumers or members might be resistant to sign up because of these concerns:
Storing their credit card (security)

A longer term commitment (value)

Knowing if they will be interested next term (month or year)

Refund concerns ("but what if I change my mind?!")

Worry over not getting something in exchange ("I'm doing you a favor by signing up for auto- renewal—what are you doing for me?")
So how do you overcome these concerns and "sell" auto-renewal?
Illustrate what a convenience this is to your member/customer. After all, it's not about you, it's about what is important (and easy) to your customer. Auto-renewal will save them the hassle of getting a bill or email reminding them they have to proactively do something (pay their renewal). You are offering them the convenience of not having to deal with that each term.
Reassure them that THEY are in control. That their credit information will be securely stored (Make sure you are PCI compliant of course!). You will notify them in advance of charging their card. Remind them of your satisfaction guarantee, in case they change their mind AFTER the auto-renewal has been processed. Experience has shown that a "no refund" policy is the biggest barrier to auto-renewal sign up.
Execution
So now your auto-renewal "ask" is in place, and (great news) people are actually signing up.
All good, right?
But what happens when you need to renew that member or customer at the end of their term?
Here's an example of this in action:
Let's say you have 100 participants in your renewal pool who are due to be auto-renewed.
You submit 100 credit cards to the card processor, and receive 100 answers back. Here is a typical breakdown of "responses" from a processing run:
65-80 of the cards will charge through. If 65-80% is better than your average annual renewal rate then you are already ahead. But don't give up yet!

5-7 cards are "soft declines." This means they weren't successfully charged, but might be in the future.

13-30 cards are "hard declines." Meaning account over limit, account fraud or account closed. This also includes expired cards that you have not received an updated expiration date on.
So what do you do with those 18-37 cards that didn't go through (the soft & hard declines)? Give up? NO (this leads to the often overlooked tactics I mentioned earlier)!
Ideally, retry ALL of them again tomorrow. The soft declines will often recover and you will  potentially pick up a few hard declines. In fact, the best practice is to try daily for another 2-5 times after the first attempt.
So in this example, if 5 days later you picked up another 10 cards on top of the 75 that went through the first time, that makes the auto-renewal success rate now 85%. You are up 5 percentage points! Are you done?
Still NO!
Your next step is to reach out to those 15 remaining failed charges and attempt to get them renewed before their membership expires. Time is of the essence. Once lapsed, it is much harder to get someone to renew.
How you do this depends on your available tools and resources. Emailing is the easiest and most cost-effective method. If you have a member/customer services team, hand the names off to them for immediate outbound phoning. Another option, if resources are limited, is outsourcing this function to a team that does it for you for a fee.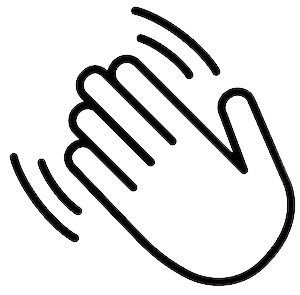 Not every relationship lasts forever (but you have to try!)
It's a fact that people come and people go. But there are steps you can take to make it easier for them to stay with you. Having a fully secure and compliant auto-renewal option with a satisfaction guarantee is one step. And taking proactive actions to successfully charge as many of those who have signed up as possible is another step.
Like many retention marketing tactics, automatic renewal is a great tool to have in your toolkit—but it still takes some work and housekeeping to keep it working for you.